| | |
| --- | --- |
| | |
6:00pm- jeddo picked me up and we headed to Cuneta Astrodome.
6:30pm- met ninang at jollibee beside Cuneta Astrodome.
6:45pm- fell in line outside Cuneta Astrodome after looking for the sign that says "floor seats".
7:00pm- was soooo hot outside Cuneta Astrodome. we want to go in already.
7:10:pm- finally! the line was moving.
7:15pm- we got in!
7:20pm- we found our seats. floor seats at P1,200++ (seats: L9, L8, L10)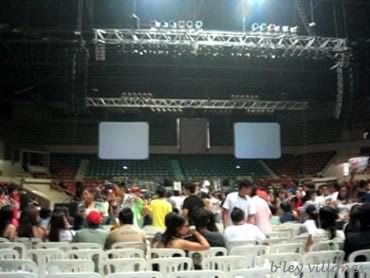 7:30pm- i thought the concert starts at 7:30pm? oh well, who was i kidding? they never start on time.
7:35pm- people started to fill the empty seats and empty mosh pit area.
8:00pm- Cuneta Astrodome started to get noisier. people scrambled to find their seats and mark their spot in the mosh pit.
8:15pm- stage lights were opened. people started screaming in anticipation and excitement.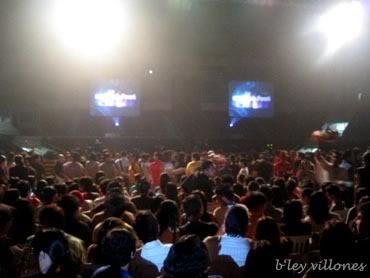 8:30pm- a booming voice was finally heard, "Ladies and Gentlemen. Let's hear it for Salamin!"
8:32pm- the front act.
9:00pm- Salamin: "thank you very much!" people clapped and chanted "Switchfoot!"
9:10pm- the booming voice again, "are you guys ready for Switchfoot?!"
9:11pm- more screaming and howling.
9:12pm- all lights were off. the stage was dark. then all stage lights lit up. SWITCHFOOT!!!!
9:13pm- was out of my mind. WAAAAAAH!!!!! SWITCHFOOT!!!!!! oh my gosh, oh my gosh, oh my gosh. breathe...breathe...breathe.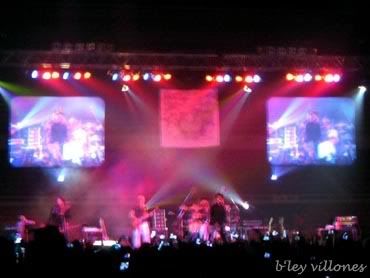 the set list:
Oh! Gravity
Stars
Dare You to Move
American Dream
This is Your Life
Learning to Breathe
Chem 6A
something 00:00 hour and 00 minutes- was still out of my mind. I LOVE SWITCHFOOT!!!!! my right arm got tired from holding my digital camera way above my head to get a video of the band playing my favorite songs. more screaming, more howling. got louder every single minute. the whole band even ate
balut
to get a taste of Pinoy food. seeing jon, tim, chad, jerome and drew all making faces while eating the balut was awesome! WAAAAAAAAAHHH!!!! SWITCHFOOT!!!! as usual, more screaming, more howling.
More Than Fine
Gone
On Fire
The Cowboy Song
Awakening
Meant to Live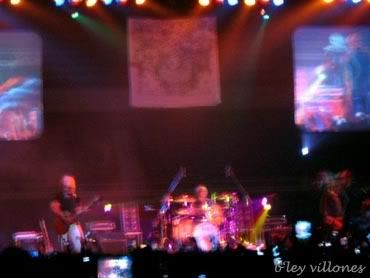 whatever 00:00 hour and 00 minutes- still took videos of the band playing Gone and Meant to Live. i realized that it was hard to keep one arm steady to get a good-and-not-wobbly video and one arm waving in the air, feeling the strong soul of every song. SWITCHFOOT!!!! SHOX! ANG GALING!!!! the band said goodnight but we chanted "more! more! more!" jim came back with his guitar. more screaming, more howling.
Only Hope
We Are One Tonight
11:00pm- they said goodnight, took a bow. the stage lights were turned off, Astrodome lights were turned on. shyet. ang galing ng Swtichfoot. i remembered clearly what jim said towards the end of the show,
"don't let each moment pass you by. every moment counts. cherish it.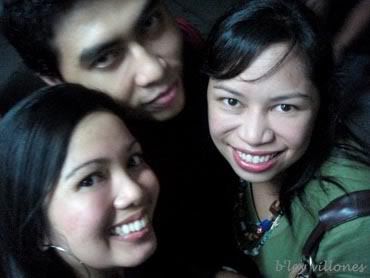 nothing to worry about jim, i didn't let this moment pass me by.
i love Switchfoot. God bless us all.