| | |
| --- | --- |
| | |
my sister
Mikki
and i planned to have dinner last night at her new place. she recently moved out and she wants me to check out 2 new things in her life- new boyfriend and new apartment. we were so excited to finally have some "bonding" time. for our dinner, Mikki asked me to cook my oil-based pasta experiment because she misses it. of course i agreed. although she's also going to whip something up for our dinner, i still wanted to bring another dish. when i told this to jeddo, he instantly surfed
Food Network
and saw a recipe for
Chicken with Balsamic Barbeque Sauce
. since it sounds delish, we agreed to give it a shot.
jeddo and i went grocery shopping yesterday afternoon to buy the ingredients for the sauce and of course, not to forget, the chicken. for the sauce, here's our checklist:
-balsamic vinegar
-tomato ketchup
-dijon mustard
-worcetershire sauce
-mascovado sugar
-cloves of garlic
-ground pepper
-salt
as soon as we got home, i mixed all the ingredients up to make the sauce and simmered it for about 15 minutes while jeddo started to make the grill hot and ready. ang saya, parang cookout. after 15 minutes, i poured the sauce over the chicken and marinated them for about 5-10 minutes. i can almost hear the chickens thanking me for letting them bathe in glorious balsamic sauce. once the marinating was done, the chicks were off to the grill while i get my pasta ready. after about 30 minutes, both the chicken and the pasta are good to go.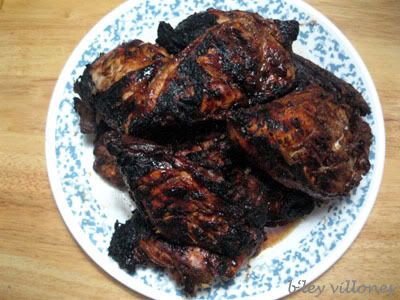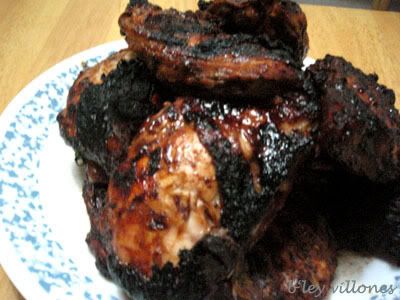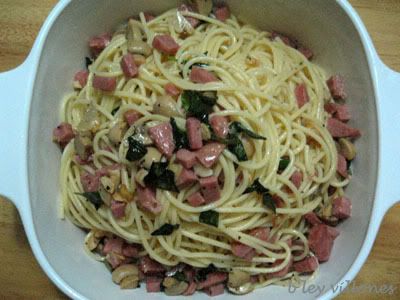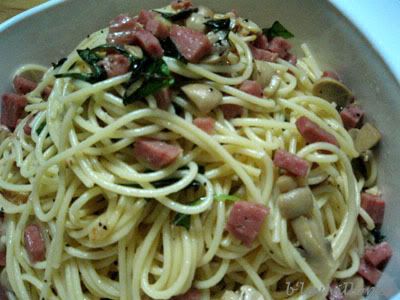 we had a good and relaxed dinner. my sister loved my pasta. her boyfriend loved the barbeque. i like my sister's new place. i like her nice new boyfriend. it was a happy night...so happy that my sister asked me to visit her often so we can have more lunches and dinners together, more "bonding" moments, more family time.
i can't wait for our next get together. i must tell jeddo to get me another fab recipe.